Well, this was my Universal Studios OOTD.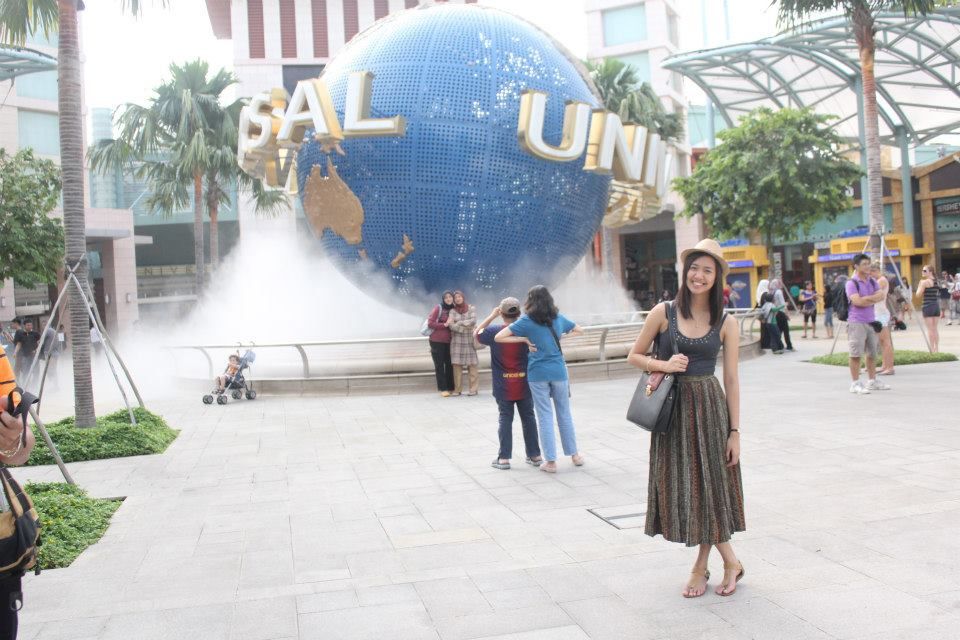 I don't think it was proper for roller coasters though, but I'd rather walk around beautiful looking "streets" feeling flimsy and princess-like than be on those things and get my guts thrown all over the place.
Even so, I still rode the Cylon, and never again after that.
Also, I chased Charlie Chaplin and we skipped around the streets like two characters in a black and white romantic comedy. I had serious butterflies at that.
And thanks to my long skirt, I could make a real curtsy to him when we had to say goodbye. x
:)
Anyway, I still haven't figured out how I wanted to fix this blog of mine, so I decided to dip my toes into fashion blogging. What do you think? To cheesy?
I'm more of a photographer myself so I don't really know how I could take good photos of myself modeling my outfits. Maybe it's not my calling, I should just end before I even begin. HAHA!